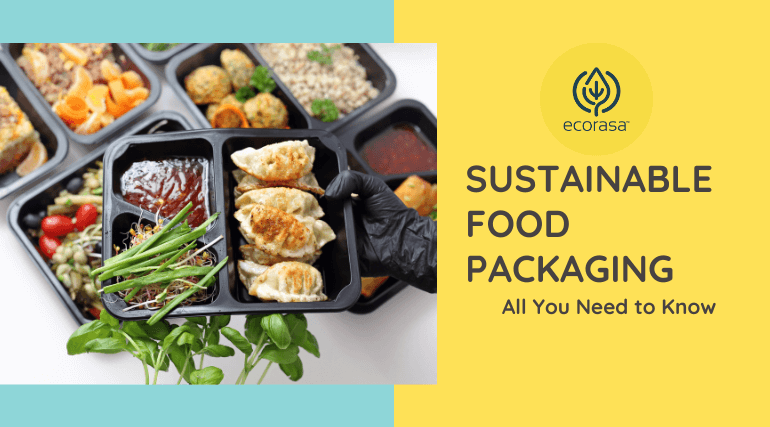 Sustainable Food Packaging: All You Need to Know
Sustainability concerns around single-use packaging waste are driving significant changes in consumer packaging. Fast-Moving Consumer Goods (FMCG) companies and retailers are proactively making commitments to improve sustainable packaging. Organizations need to understand how foods are packaged and the composition of the packaging itself.
What is Sustainable Food Packaging?
Sustainable packaging offers reduced environmental impact over the use of less viable options. Although there is no one-size-fits-all definition, sustainable packaging incorporates sustainability throughout the product's lifecycle. The packaging materials should be completely biodegradable, creating a closed-loop of manufacturing usage. Sustainable packaging should meet the business market's requirements regarding cost, performance, and safety.
Why Is Sustainable Food Packaging Important?
Maximizes safety

Sustainable manufacturing packaging drives health and safety in several ways, such as safeguarding occupational health by minimizing the use of toxic materials and reducing pollution.

Enhances resource efficiency

Environmentally-friendly packaging goes a long way in reducing the burden of resource-efficiency because many kinds of sustainable packaging use recycled or renewable materials, extending the product's lifecycle.

Commercial future-proofing

Gone are the days when eco-friendly food packaging solutions were considered a bonus. Instead, sustainable business practices have become a minimum requirement for any business looking to achieve long-term commercial success.
Why should restaurant owners look into sustainable food packaging in the first place?
Here are reasons to look into sustainable packaging:
Reduces waste

Did you know that about 30% of municipal solid waste consists of packaging waste? Restaurants play a vital role in this as they not only contribute to waste from items that are higher up in the supply chain but also most of the takeout bags, boxes, and containers used need to be packaged using sustainable materials.

Improves brand image

According to Nielsen's research report, millennials are 1.5 times more likely to opt for food that comes in a more sustainable packaging compared to competitors. Advertisements on eco-friendly food packaging can improve a brand's image and compel customers to make the most suitable choice.
If you are thinking of switching to sustainable food packaging or wish to know more about it, Ecorasa can help. Ecorasa creates biodegradable, environmentally friendly, and affordable food and beverage packaging solutions that have been globally tested and certified.